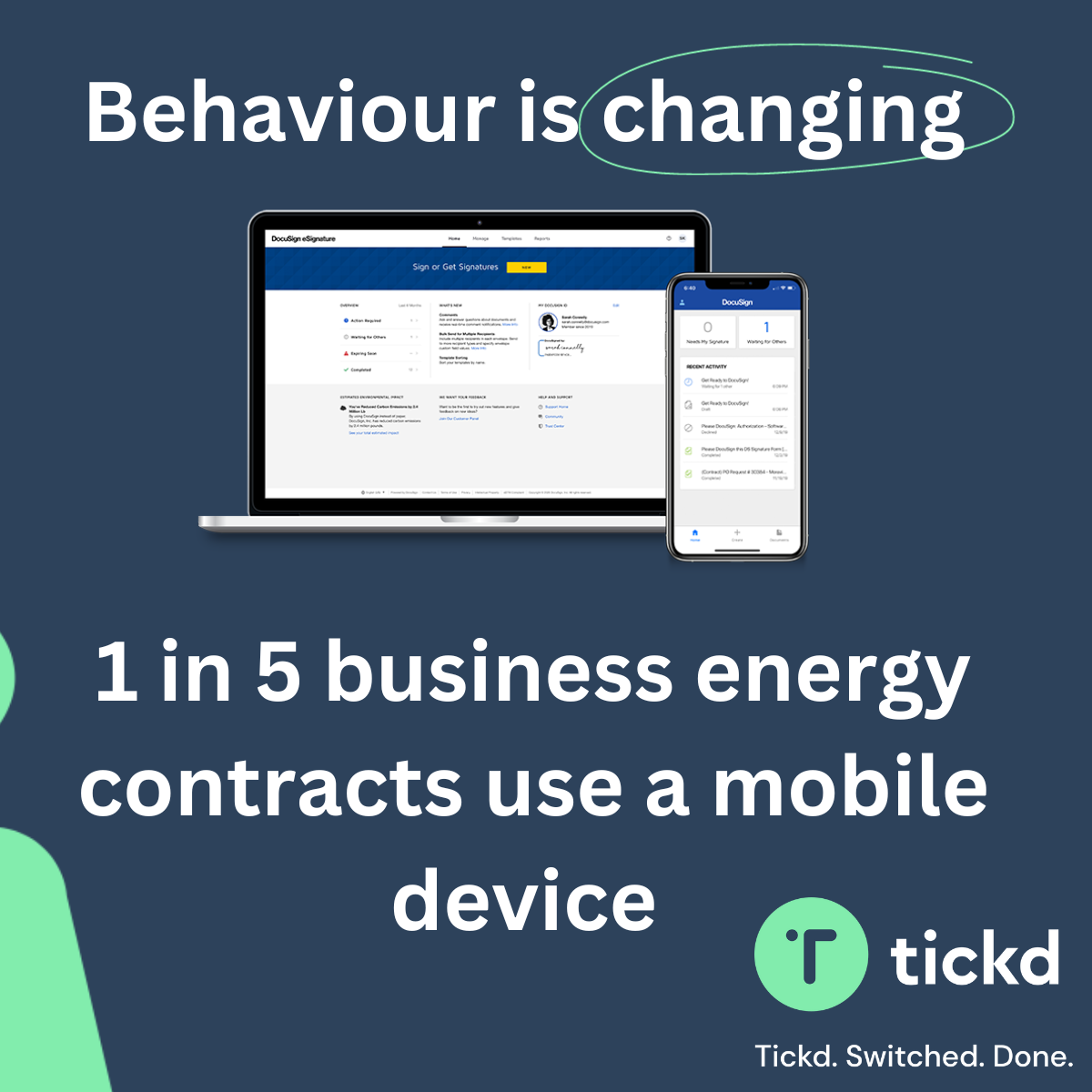 Behaviour is changing in how businesses want to interact with the energy market. We have always believed that the switching process for the S of SME should be much more aligned with the domestic energy switching process – a fast decision made online, without human interaction.
Tickd has seen an increase on the platform over the last year of businesses signing their contract on their mobile phone. In fact on the Tickd's energy platform, one in five business customers are completing DocuSign energy contracts and letter of authorities on their mobile.
This trend is increasing. Last year 19% of business energy contracts were executed on the Tickd platform on a mobile device. In the last 6 months we have seen 22% of contracts completed on their phone and in the last month we have seen 23% of contracts.
Times are changing, behaviour is changing. As an energy broker or energy supplier, is your strategy towards small business energy future proof?