Tickd. Automated Energy Switching For Brokers & Suppliers.
Our platform is Trusted by Partners Nationwide.
What we do
4.9 million
There are 4.9 million SME customers within the UK that would benefit from using a Tickd self-serve energy switching journey.
£25 million+
Tickd's platform has helped switch over £25 million worth of annual energy contracts since January 2023.
91.23%
Of meters that switch on our platform go live on the requested start date.
86.12%
Our conversion rate once a DocuSign contract is generated.
Our Proven Platform in a Nutshell.
Join us in the digital age of energy switching. Don't get left behind. Save effort and time.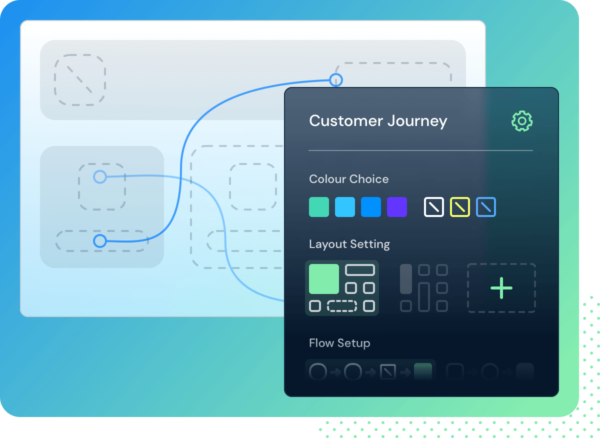 Why Should I Use Energy Software As A Broker?
Think Customisable. Think You.
Our fully integrated software is clever and completely customisable. Your brand, your colour palette, your domain and much more. Give your customers a smooth switching experience.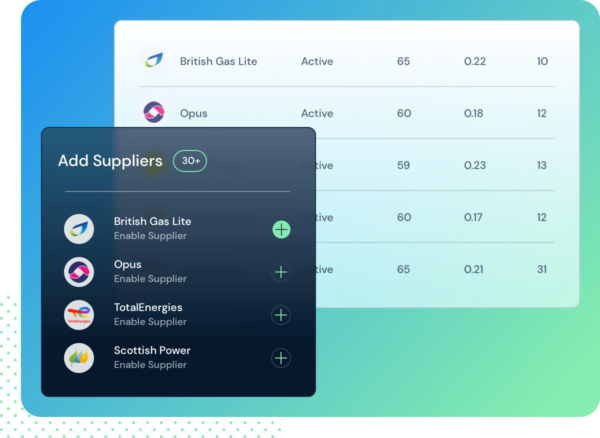 Why Should I Use Energy Software As A Supplier?
Specially Selected Energy Suppliers.
Tickd's tech-savvy sign-up process is future-ready. We're linked with an elite panel of energy suppliers which we can offer aggregation services for. Display any pricebook in the market if you already have your own relationships. Choose which pricebooks are displayed and toggle 'on' and 'off' on your portal.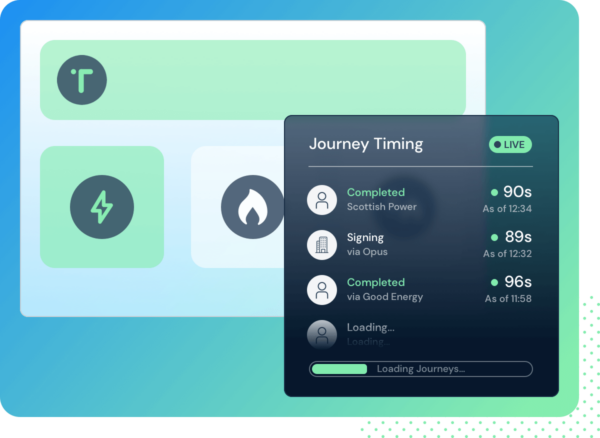 Benefits Of Automated Energy Switching
Save time. Go Streamlined.
Allow your customers to switch in a more self-serve way. Receive live energy supplier prices, that are pre-filtered using our integrated pre-credit checks. Our API integrations remove the need for you to manually upload sales. It saves time. You sell more.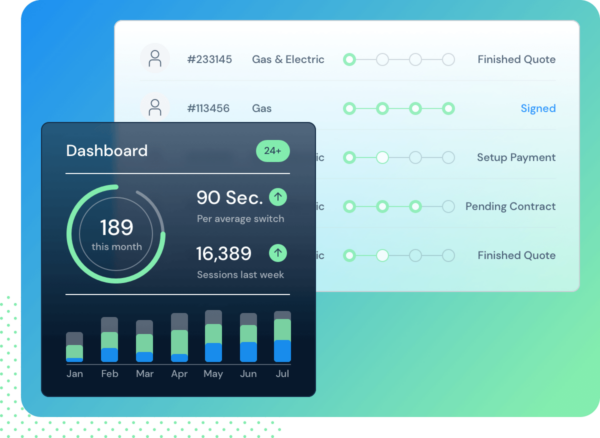 Live Reporting at Your Fingertips.
Tickd eradicates manual admin. As our partner, you will have access to switching reports through your online portal. Our handy digital platform lets you know exactly where you stand.





BLOG
Latest news and innovations that will power the future