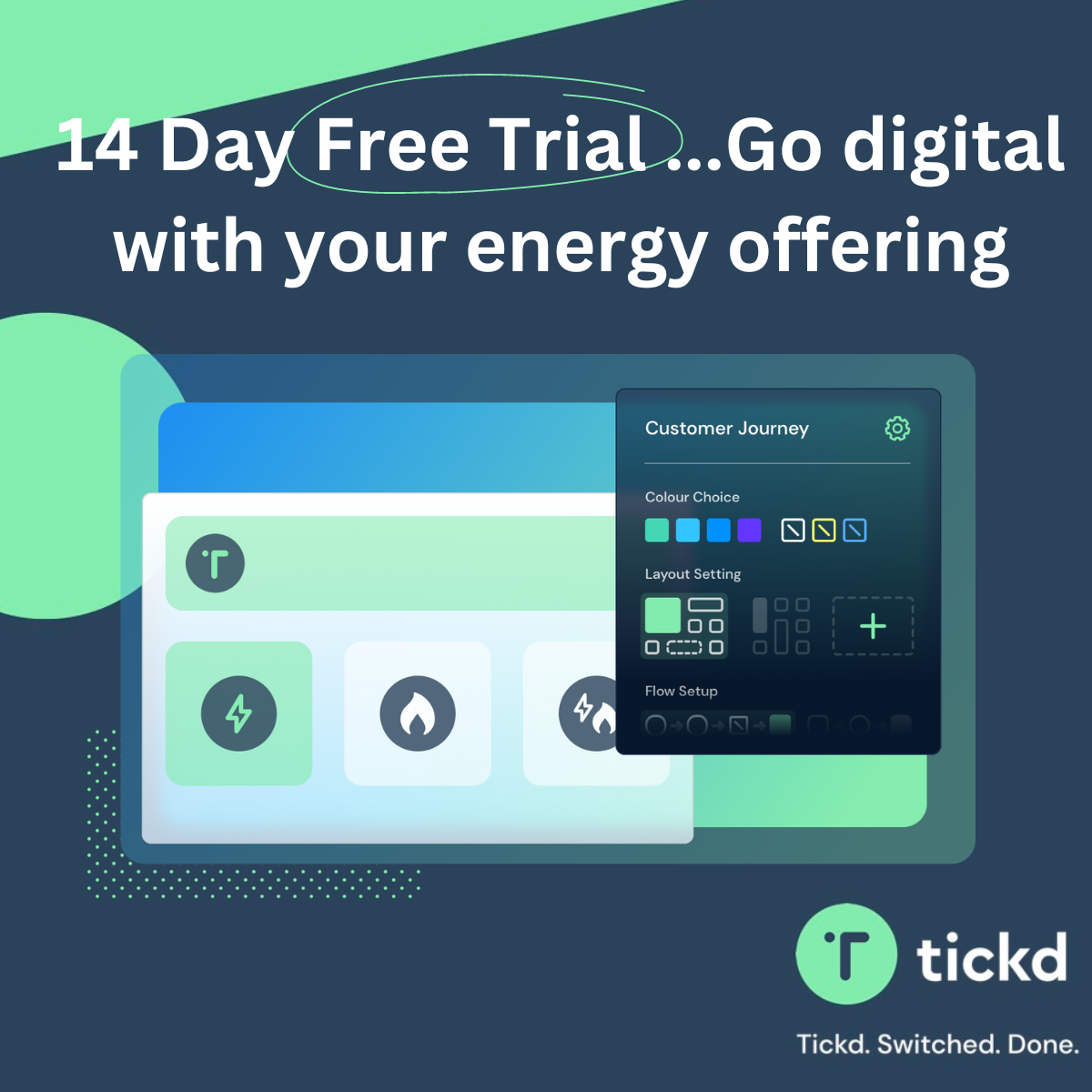 On 1st November 2023, following another record month of business energy switches in October, Tickd has launched a 14 day free trial to potential partners. Sign up here https://www.tickd.co.uk/landing-page/
Energy Brokers and Energy Suppliers can now see Tickd in action and experience the future of energy switching with a no commitment free 14 day trial. Partners will be able to see a branded journey and 'play' with all of the features of Tickd's seamless energy switching journey.
This marks a significant technical development for Tickd which we have been working on behind the scenes to allow us to get to this place. We have changed our technical infrastructure to allow us to onboard new customers in a matter of minutes, without any input from a software engineer. This makes Tickd more scalable and allows us to provide an even better onboarding process to new partners.